CLAUSIUS TECHNOLOGY
Domestic range, CLASSIC & ELITE

The highest COP in the market  for ground source heat pumps with inverter technology since 2015, certified by the Austrian Institute of Technology, according to EN14511

Copeland inverter technology and scroll compressors , the best inverter technology available in the market. We incorporate Inverter heat recovery that improves efficiency and reliability.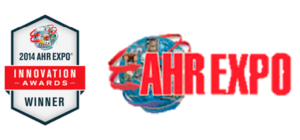 Alfa Laval asymmetric plate heat exchangers , the most efficient heat exchange technology currently available.
R410A refrigerant, maximum efficiency with low environmental impact


Carel electronic expansion valve for an accurate control of the refrigerant flow in the evaporator.
Wilo high efficiency variable speed pumps (Class A), for an optimum flow control in both brine and heating circuits.

new

Accessibility. New lift opening system (patented), that allows an easy access to all components inside the unit
classic
new

New DHW production system up to 80 ºC without electrical heaters (patented system). No specific antilegionella treatment is required. Built in on Elite models with a tank capacity of 200 l and optional in Classic models with tank storage capacities of 250 l, 300 l and 500 l.
new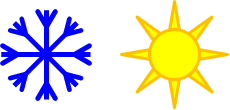 Customised configuration. Our heat pumps are customised for each application, being able to select between heating and DHW production, active cooling, passive cooling and the incorporation of a desuperheater for the production of DHW at high temperature and the simultaneous production of heating and cooling with DHW or swimming pool.
new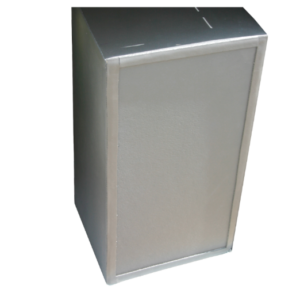 Minimum acoustic level. Specific acoustic insulation system for the compressor and the refrigeration module. Use of different insulation materials to attenuate a higher frequency range.

Connection to photovoltaic installations. Energy surpluses management, control of the power produced by the heat pump, control of periods with different electricity rates and compatible with Smart Grid systems.

Easy and compact installation. With an inverter system, the use of buffer tanks is not required, so that the installation is very simple and requires less space, reducing installation and assembly costs.

New control strategies. More efficient, reliable and secure installations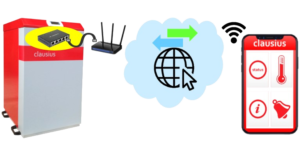 Online monitoring and inspection. Remote access, preventive maintenance and higher reliability.
Inverter technology, with three power ranges, 1 to 10 kW, 3 to 15 kW and 5 to 25 kW.